Valved holding chamber for the treatment of asthma, allergies and respiratory diseases. 
TipsHaler® is a valved holding chamber specially designed to optimize lung distribution of inhaled corticosteroids, alone or in association. TipsHaler® is 100% designed and manufactured in France.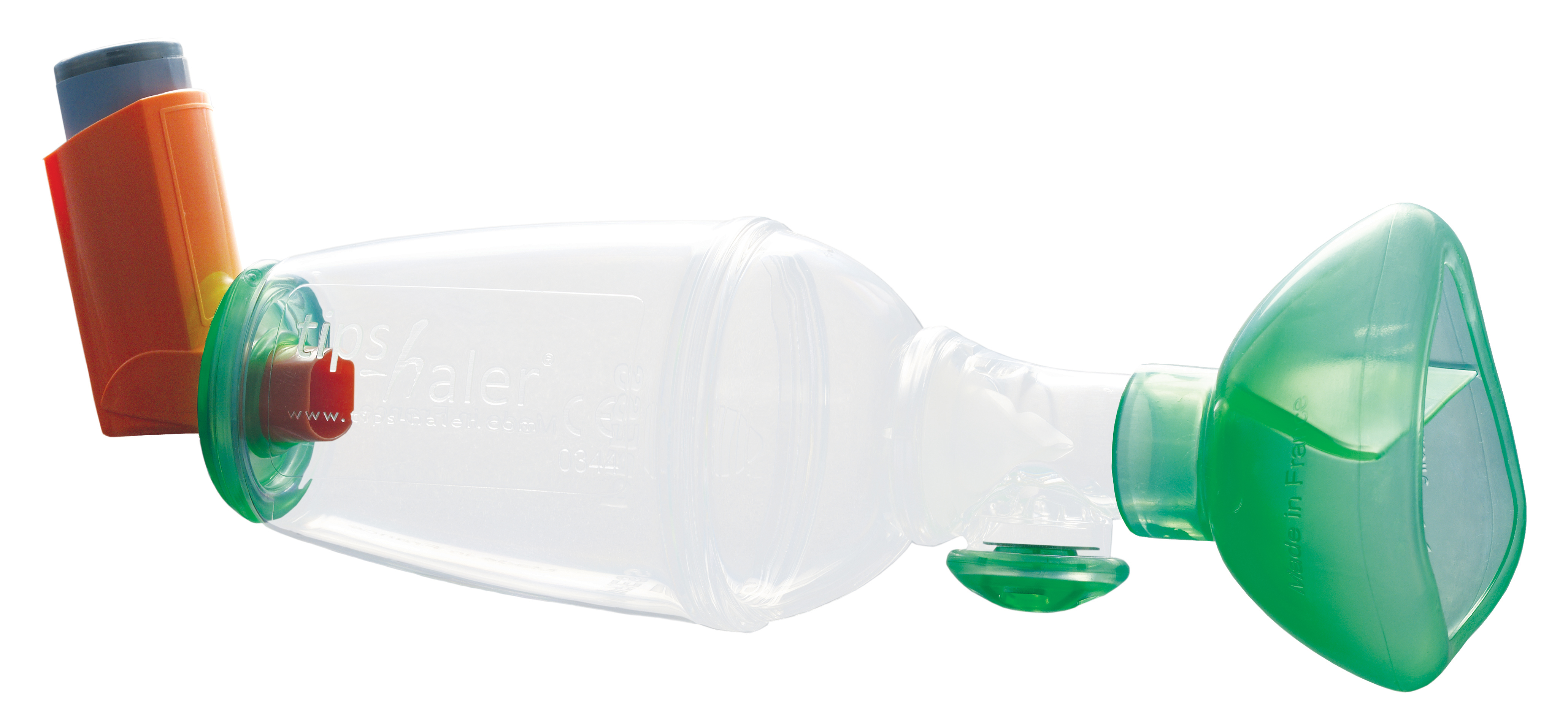 Why should you choose 

TipsHaler® 

valved holding chamber ? 
Inhaled corticosteroids are often used for the treatment of asthma and respiratory diseases. A poorly controlled inhalation can significantly decrease their efficiency and generates multiples local and general side effects.In order to facilitate the treatment, a valved holding chamber is often required.
TipsHaler® is the first valved holding chamber specifically designed for lung deposition of inhaled corticosteroids. It is still suitable for many other treatments.
How to use the TipsHaler inhalation chamber ?
Discover in video how to use a TipsHaler® inhalation chamber for taking inhaled aerosol-dosing treatments (assembly, treatment, disassembly …).
The trademark TipsHaler® belongs to Laboratoire ProtecSom SAS.
The TipsHaler® valved holding chamber is a registred and patented design from Laboratoire ProtecSom-OptimHal SAS.