Partitioned mask for valved holding chamber
Tecnical specifications
of partitioned mask OrHal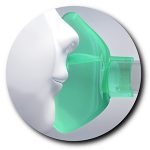 Technical specifications
OrHal® is the first partitioned pediatric inhalation mask that isolates the nose and prevents nasal inhalation for children over 1 year of age. OrHal® partitioned mask offers essential benefits for young patients and their relatives.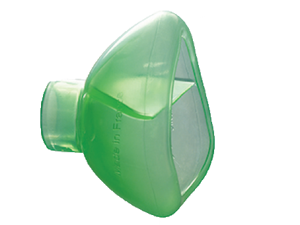 Easy to use
OrHal® is used as
a classic inhalation mask.
Made for children
OrHal® is very flexible
and perfectly fits the face.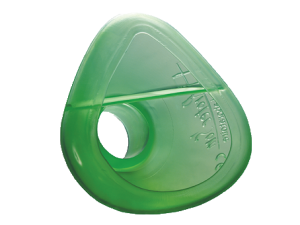 OrHal® promotes oral inhalation for children from the age of 1 year.
Progressively from the age of 12 months, the nose becomes operational and plays its role of filter against the inhalation of external particles. This development also promotes the retention of drug particles through cilia and nasal mucus. To ensure proper treatment, it is essential to obtain oral inspiration.
Thanks to its flexible and airtight partition between the nose and the mouth, OrHal® avoids nasal inhalation in favor of oral inhalation and allows a better pulmonary deposition of the drug.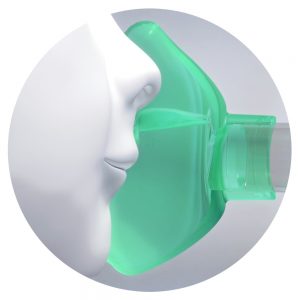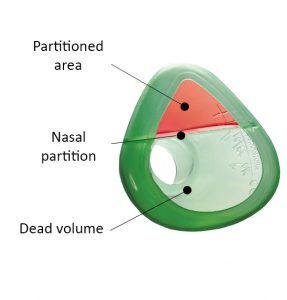 OrHal® : a reduced dead space.
The valved holding chamber's dead space is the air without medicine contained between the valve and the face of the child and which must be inhaled before being able to obtain medication. Young children have low respiratory volume which prevents them from absorbing medication when the dead space of a valved holding chamber is too high.
OrHal® partition reduces mask dead space and allows the child to inspire more medicine.
OrHal® facilitates and optimizes treatment administration.
Thanks to the flexibility and transparency of the OrHal® mask, it is easier for parents to check the correct positioning of the mask on the face.
Proper positioning of the mask improves tightness and limits leaks on the child's face, which is essential for a good intake of the treatment.

OrHal® is exclusively marketed with TipsHaler® valved holding chamber.
The OrHal® partitioned mask is marketed with the "pediatric" version of the TipsHaler® inhalation chamber, thus reducing dead space and improving lung distribution by promoting oral inhalation.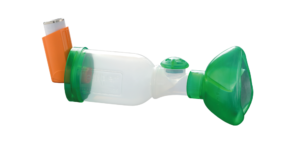 The trademarks TipsHaler® and OrHal® belong to Laboratoire ProtecSom SAS.
The TipsHaler® valved holding chamber and the partioned mask OrHal® are registred and patented designs from Laboratoire ProtecSom-OptimHal SAS.