Partitioned mask for valved holding chamber
Why and How to
avoid the noise ?

Why avoiding nasal inhalation is important ?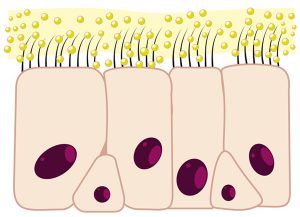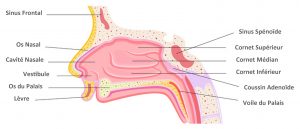 Among difficulties that can significantly reduce the treatment effectiveness, inhalation through the nose instead of the mouth is a prominent cause, especially in children over 1 year old.
From the age of 1 year, the nose acts as an efficient filter.
The nose is a complex organ that provides several functions to protect the lungs and the body. By passing through the particular anatomy of the nose, the inspired outside air is moistened and reheated.
The nasal mucosa, lined with mucus-impregnated eyelashes traps the particles and infectious agents to neutralize them. This filtration function traps the particles of medicated aerosols in the same way and greatly reduces the effectiveness of inhaled treatments.
The trademark OrHal® belongs to  Laboratoire Protec'Som SAS.
The partionned mask OrHal® is a registred and patented design from Laboratoire ProtecSom-OptimHal SAS.